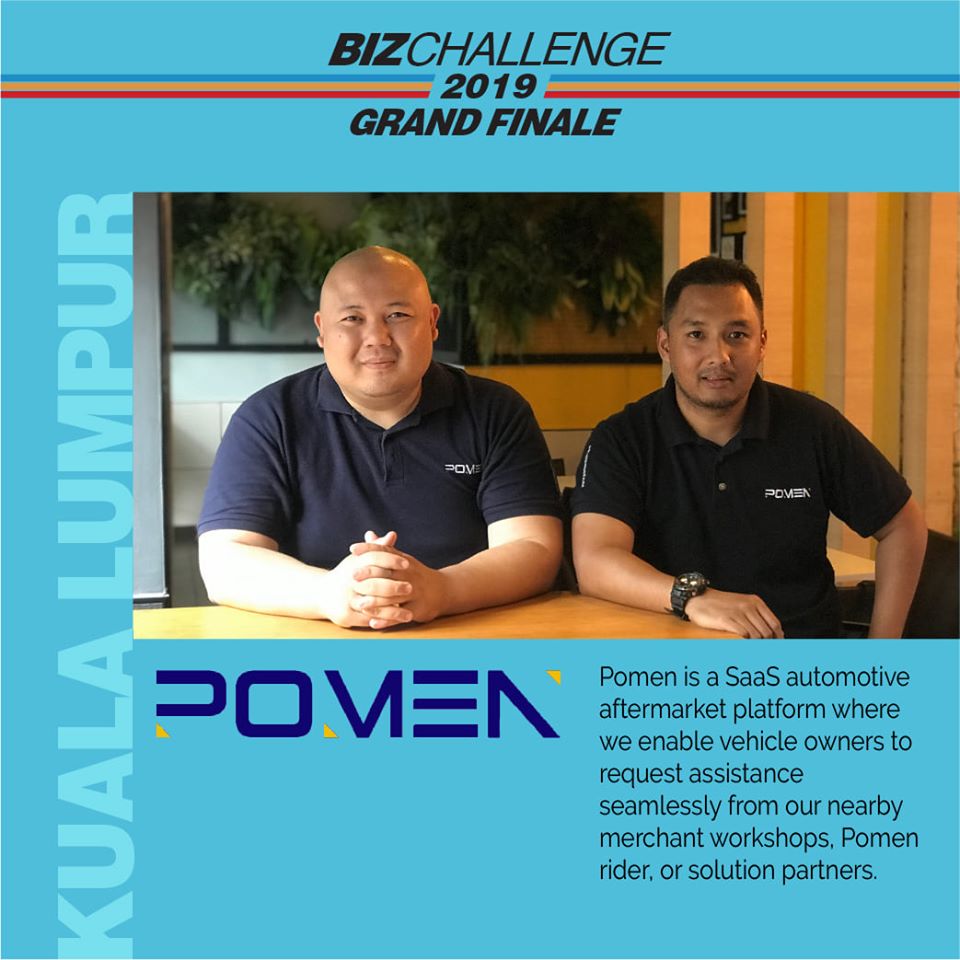 After the respective pitching competition in Penang, Kuala Lumpur and Kota Kinabalu, the BizChallenge 2019 is finally coming to its finale! All are welcomed to attend the final pitching session and to support their favourite team!
Congratulations to Mr Nazmi Najib, the founder of Pomen AutoData Sdn Bhd from Kuala Lumpur to be one of the 15 finalists of BizChallenge Pitching Competition 2019!
Pomen is SaaS automotive platform where we enable vehicle owners to request assistance seamlessly from our nearby merchant workshops, Pomen Rider or solution partners.
Grab this golden opportunity and REGISTER fast ‼🤩
⏩ Limited Seats are Available ⏪
http://bit.ly/2NoI4xG
Date: 25 November 2019
Time: 8:00 AM – 6:00 PM
Location: GMBB, 2 Jalan Robertson, 50150 Kuala Lumpur