Cars can be unpredictable.
Whether you are driving a luxurious or a hand-me-down four-wheeler, you cannot predict when they will act out.
And for that very reason, it is important to maintain your car through car service.
But what is a car service?
Car Service Definition
A car service is a maintenance check-up performed at predetermined intervals (at least once a year) or after a particular amount of miles have been driven.
The service intervals are specified by the car manufacturer, who creates a service schedule that you should try to stick to.
The service itself involves the replacement of worn-out parts and fluids, as well as visual inspections to ensure that vital components are still working.
3 Tips You Should Know Before Car Servicing
When it comes to servicing your car, having a basic understanding of what has to be done will help you ensure that the job is completed effectively.
In this article, we'll guide you through the important things you must keep in mind before servicing your car.
1. Make a list
The simplest way in keeping track of which car components and sections of the car to make a repair and replacement is by making a list.
It also makes it easy for you to let the mechanic do the necessary actions because they are the experts in car servicing.
2. Remove any personal belongings from your car
When taking your car in for a service, remove all your personal items from it.
While you should never have any issues at a respectable garage, having your valuables on hand keeps them safe and prevents any accidental damage during the service process.
You also can enquire about your mechanic's name before having your car serviced.
This helps you to build a relationship, but it also ensures that you know who to call if you have any problems.
3. Take a test drive
Good mechanic should allow you to take your car for a test drive after it has been serviced. This is crucial for the driver to feel for any changes to the car.
Before making a payment, always request a test drive to ensure that nothing has gone wrong.
During its service, the mechanic should perform the following maintenance tasks:
Change of oil
Replace the oil filter
Replace the air filter
Replace the fuel filter
These jobs are simple to check for, and we strongly recommend that you do so after your car is thoroughly serviced.
You can use these easy checks to ensure that the tasks were executed efficiently:
To check the engine oil, simply dip the dipstick into the oil to see what colour it is.
The oil should be black, although it could be a dark amber colour if it was topped off from the engine's existing oil.
Make sure the air and fuel filters are totally clean, not just dusted and wiped.
If you're in need of a car service, check out these top car services near you!
Top 5 Car Services Near Me
1. POMEN

POMEN is a car assistance app that was built in 2018. Its major goal is to provide safety roadside assistance, especially to female drivers.
This information may be beneficial to prevent women from becoming the victims of workshop fraud.
Moreover, POMEN is fully equipped with interesting features such as real-time tracking, free membership, and flat-fee pricing.
POMEN also allows you to add family members to your profile. They are the ones that will get notified if you're having a car issue.
Interestingly, POMEN Merchants are very particular in choosing the right workshops and mechanics. One of the criterias is that the workshops and mechanics must have certificates.
POMEN partners with Malaysia Automotive, Robotics. And IoT institute (MARii) while registering over 900 workshops.
These workshops have successfully received certifications by MARii's Workshop Transformation Program (WTP).
POMEN is currently available in Klang Valley, Ipoh, Kedah, Malacca, Negeri Sembilan, and Johor. POMEN is only one tap away.
2. Carpit
Two creators of a car application; Tai Qishen and Tai Qiyao, created a car servicing application namely Carpit. This app, however, focuses on changing car tyres.
This app consists of an ever-growing database. It provides necessary details such as car models and their appropriate tyre sizes.
Interestingly, Carpit has a feature where it keeps track of tyre servicing. It sends reminders for the user to schedule an upcoming car tyre service.
Carpit provides complete warranty coverage for any harm to your vehicle, including frauds. When comparing pricing on the app, they promise no hidden costs.
3. Carput

Cars, whether well-maintained or not, will eventually break down. It often happens at inconvenient times which necessitates the use of apps to obtain emergency roadside help.
Founded in 2016, Carput is an on-demand roadside assistance app.
The app helps you to connect to any number of Carput roadside assistance professionals who arrive in 45 minutes to assist you.
Carput offers you a range of automobile services such as towing services. providing battery supply, jumpstarting, flat tyre replacement, and petrol delivery.
These services are important as you may need to get your car to the workshop.
Carput services currently cover Kuala Lumpur, Penang, Johor Bahru, Ipoh, Seremban, and Melaka.
4. CarBengkel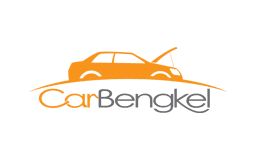 CarBengkel is an app that may help you to choose the best workshop for your car depending on its type and location.
This app allows you to choose the best workshop depending on its type and location.
Moreover, it leaves with two choices; your car being picked up or you can drive to the workshop of your choice.
You can schedule an appointment to avoid lining up at the workshop. Also, this application will show you a list of car workshops via Google Maps or Waze.
5. Serv

Serv is a platform that focuses to help Malaysians to maintain their cars. It also acts as a medium for the freelance mechanics to find jobs as Serv Partners.
This application will provide you an estimated time of arrival (ETA), other users' rating, and price quotation.
Plus, the service is inclusive with replacement, engine and transmission oil changing, and reports regarding your car's present condition.
We have an article about the things you need to know before choosing a car workshop. Go and check it out!
Planning on getting your car serviced? Get POMEN!
With over 900 workshops registered in the POMEN app, you can easily make reservations with the nearest workshops at your convenience.
Now is your chance to take the opportunity to perform services such as changing batteries and engine oil at home when the car is unutilised.
The app is available for free download on the Google Play Store and the Apple App Store, or directly at https://download.pomenapp.com.
What are you waiting for?
Download POMEN App On The App Store Here
Download POMEN App On Google Play Here
Download POMEN App On AppGallery Here